Revive Your Back: Experience Men's Back Facial
Discover the ideal solution for attaining skin that's healthier, smoother, and beautifully rejuvenated with our back facial spa treatment.
Why Menscape Nashville?
Men's Skincare Specialists

5 Star Reviews

Professional Vegan Products

Superior Experience
Clearer & Healthier Back Skin
Whether you've grappled with back acne, are undergoing testosterone
therapy, or are navigating various skincare issues, we use premium
vegan products to help you achieve clearer and healthier skin
on your back.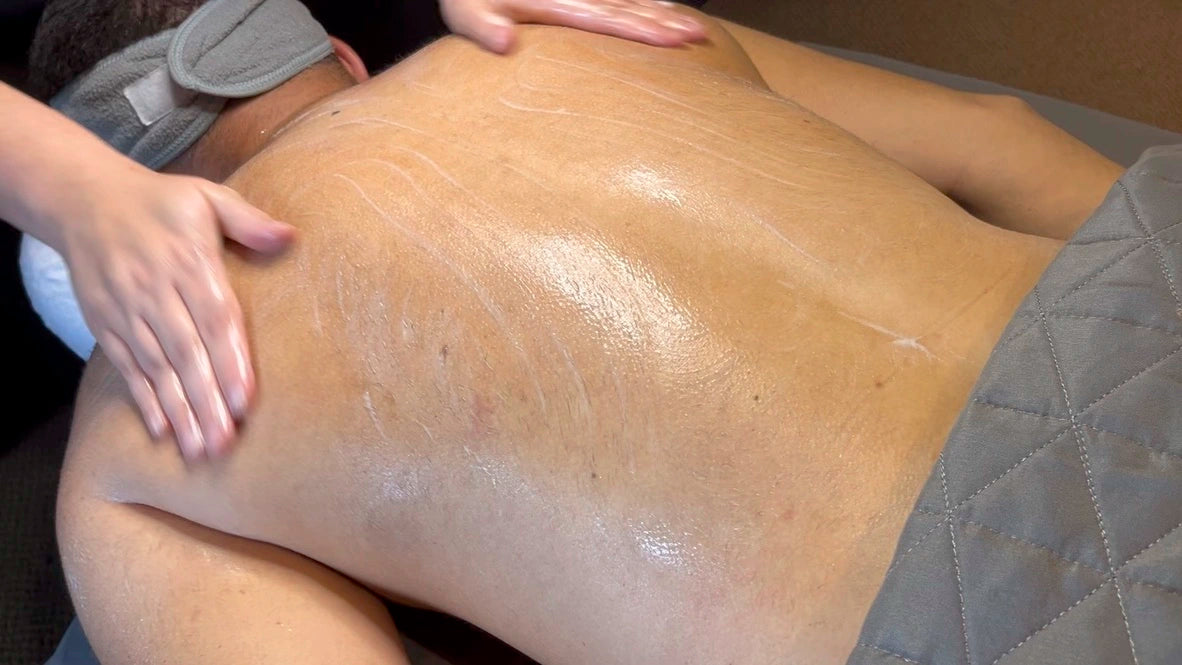 Exfoliation & Extractions Are Always Included
Our Back Facial is thorough to get the best results. It includes:
a double cleanse of the back,
steam to open up the pores,
exfoliation and extractions to help remove dead skin and blackheads
masking to address skincare issues such acne and dry skin,
followed by deep moisturization and hydration to rejuvenate the skin.
Relaxation is Complimentary
As part of our back facial treatment, we provide moisturization, hydration, and a gentle massage to help you unwind and prepare for the days ahead.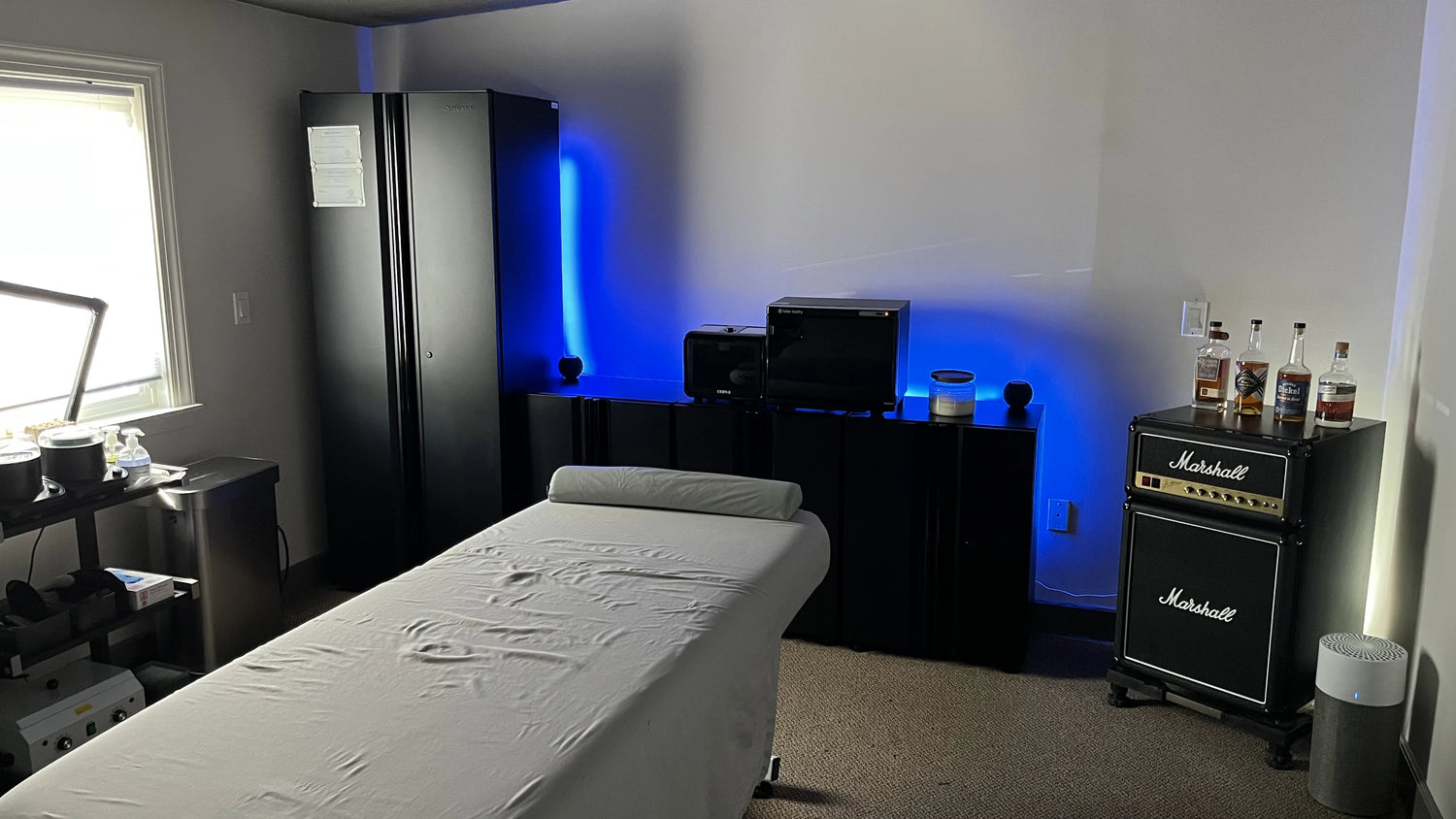 A Modernized Men's Spa
We modernized the male spa experience by adding in more awesome and removing the antiquated. Relax during the experience with:
a complimentary Nashville bourbon,
by listening to your favorite tunes in our spacious private room,
and rest assured that you won't be doing any math as we offer tip-free pricing.
People love us, really.
One of the best spa services I've had since moving to Nashville 10 years ago. Agam provided some of the best customer service ever - going out of his way to ensure I was prepared ahead of time and taken care of after. The technician walked me through each product and customized the facial to my preferences - not to mention the scalp massage at the beginning and end were a great touch.If you're a man and need a good facial - this is the spot!

- Zack M., Nashville, TN

Google Review

Had a great pre wedding facial appointment . Agam did everything to make me super comfortable and was really easy to chat with.Ashley did an amazing job by walking me through each of the procedures.

-Devavrat H., Nashville, TN

Google Review

Agam (the owner) made the experience welcoming, from the questionnaire all the way to checking on his client a few days after... A service fit for my king Ashley provided a comfortable, relaxing, informative facial for which we'll be seeing her regularly! ☺️

-Tiffany C., Nashville, TN

Google Review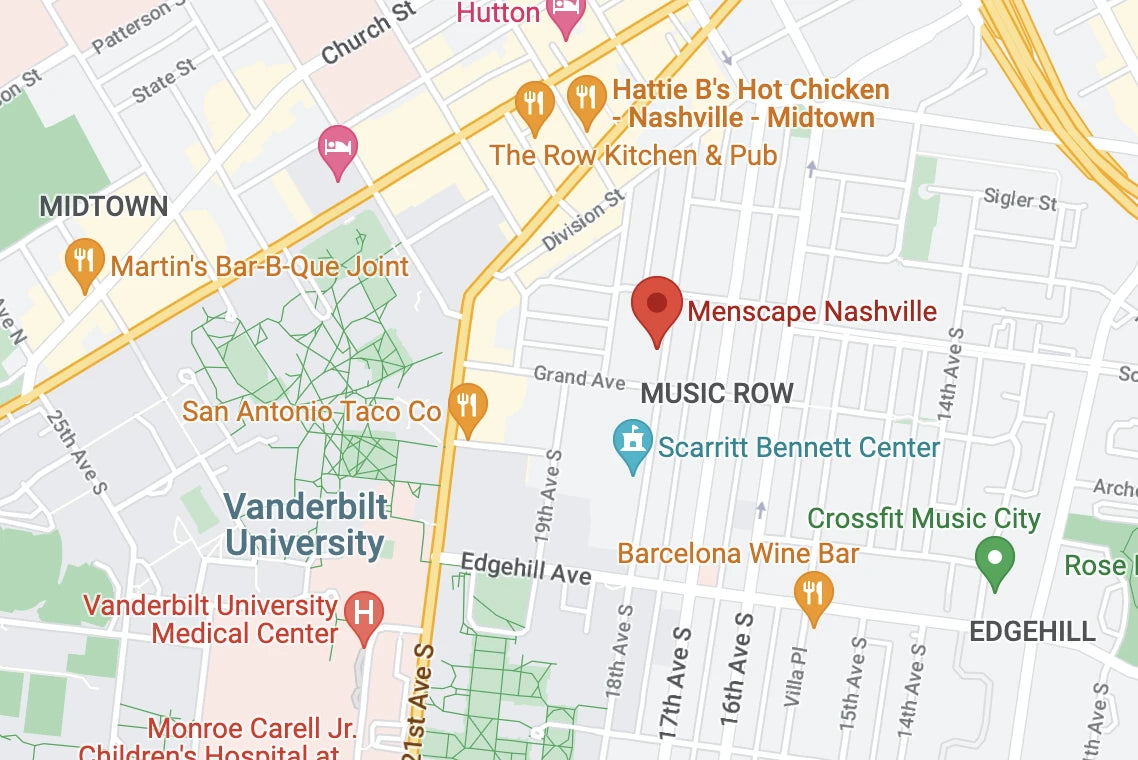 Location & Hours
913 18th Avenue South
Menscape Suite
Nashville TN, 37212
Hours: Monday - Friday 9am-7pm
Back Facial FAQ's
What is a men's back facial, and why do I need one?

A men's back facial is a specialized spa treatment designed to address
the unique skincare needs of the back. It involves cleansing,
exfoliating, and hydrating the skin on the back, promoting a clearer,
smoother, and healthier complexion. You may need one to target issues like acne, dryness, or uneven skin texture on your back.
Is a back facial different from a regular facial?

Yes, a back facial is tailored specifically for the skin on
the back, while a regular facial focuses on the face. Back facials may include extra steps like extractions to address back acne or congestion.
What are the benefits of a men's back facial?

The benefits include improved skin texture, reduced back
acne and breakouts, minimized blackheads and whiteheads, enhanced hydration, and a more refreshed and rejuvenated appearance.
How long does a men's back facial take?

The duration varies but typically ranges from 30 minutes to an hour, depending on the spa and the specific treatment plan.
Is a back facial painful?

A back facial should not be painful, though you might
experience some mild discomfort during extractions if they are needed. The esthetician will ensure you're as comfortable as possible throughout the treatment.
How often should I get a men's back facial?

The frequency depends on your skin's needs. For maintenance, you might consider a back facial every 4-6 weeks. If you
have specific concerns like acne, your esthetician may recommend more frequent sessions initially.
Can men with sensitive skin get a back facial?

Yes, men with sensitive skin can get a back facial. However, it's essential to inform the esthetician about your skin type and any allergies or sensitivities you may have to ensure they use
appropriate products.
Will I experience any discomfort during the facial?

Q8: Is there any downtime after a back facial?A8: There's typically no downtime after a back facial. You may
experience some mild redness, which should subside within a few hours.
It's essential to avoid sun exposure and excessive sweating immediately
after the treatment.
Can I get a back facial if I have back acne or "bacne"?

Absolutely! Back facials are excellent for addressing back
acne. The esthetician can perform extractions and use acne-fighting
products to help clear and prevent breakouts.
Questions about our Back Facial?