Rediscover Radiance: Body Detox + Exfoliation
Indulge in our Men's Body Detox and Exfoliation is a scrub spa treatment, thoughtfully designed to rejuvenate your skin, leaving it exfoliated, nourished, and deeply hydrated. This specialized service, crafted with men in mind, provides you with a soothing sense of relaxation and renewal.
Why Menscape Nashville?
Men's Skincare Specialists

5 Star Reviews

Professional Vegan Products

Superior Experience
Pampered Skin is Radiant Skin
Indulge in our 60-minute Body Detox and Exfoliate service, a pampering journey that brings numerous advantages for your skin and overall sense of well-being. Our skilled practitioners perform meticulous exfoliation to eliminate dry, lackluster skin, followed by a detoxifying mask and thorough hydration to unveil your skin's innate luminosity and transparency. With the use of our premium vegan products, your skin will emerge feeling revitalized and invigorated, leaving you with a sense of freshness and renewal.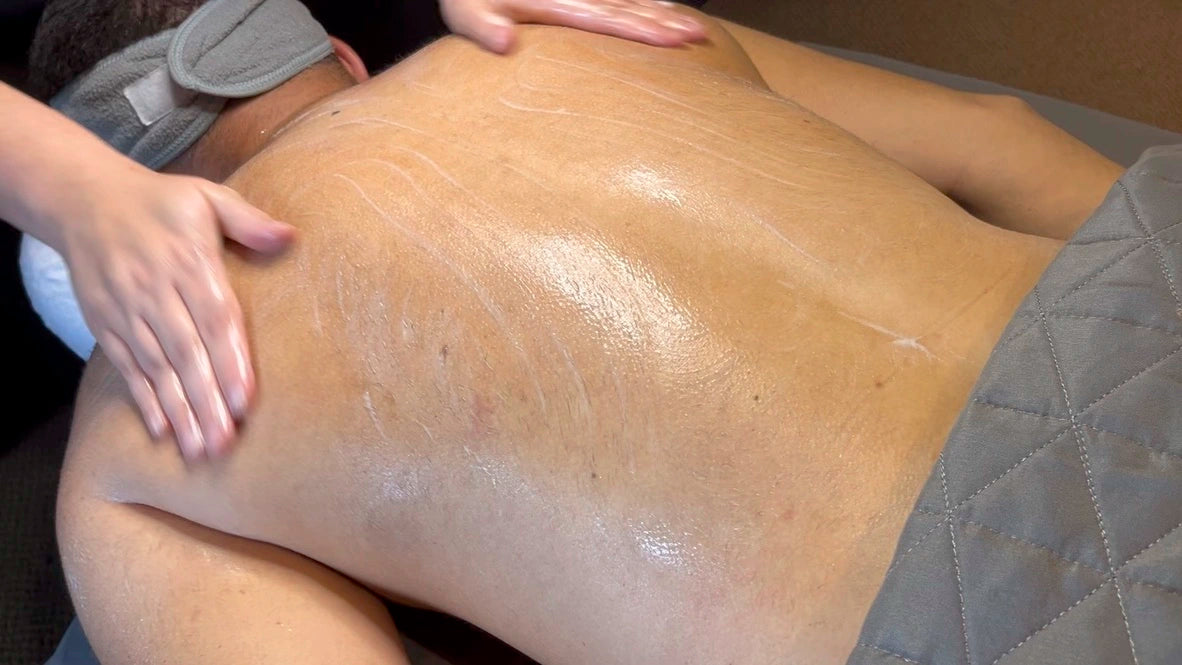 Relax & Recuperate from the Stress of Life
Beyond the visible improvements in your skin's texture, this treatment provides a moment of deep relaxation, helping you de-stress and rejuvenate. It's a holistic approach to self-care that will have you feeling revitalized from head to toe.
Elevate Your Experience with Full Body Rejuvenation
Upgrade your self-care experience with our Body Detox and Rejuvenate service. Relax for a full 90 minutes while we exfoliate and mask your body along with your hands and feet, leaving them incredibly soft and smooth. This complete spa experience ensures total rejuvenation, from head to toe. Your body, hands, and feet will thank you.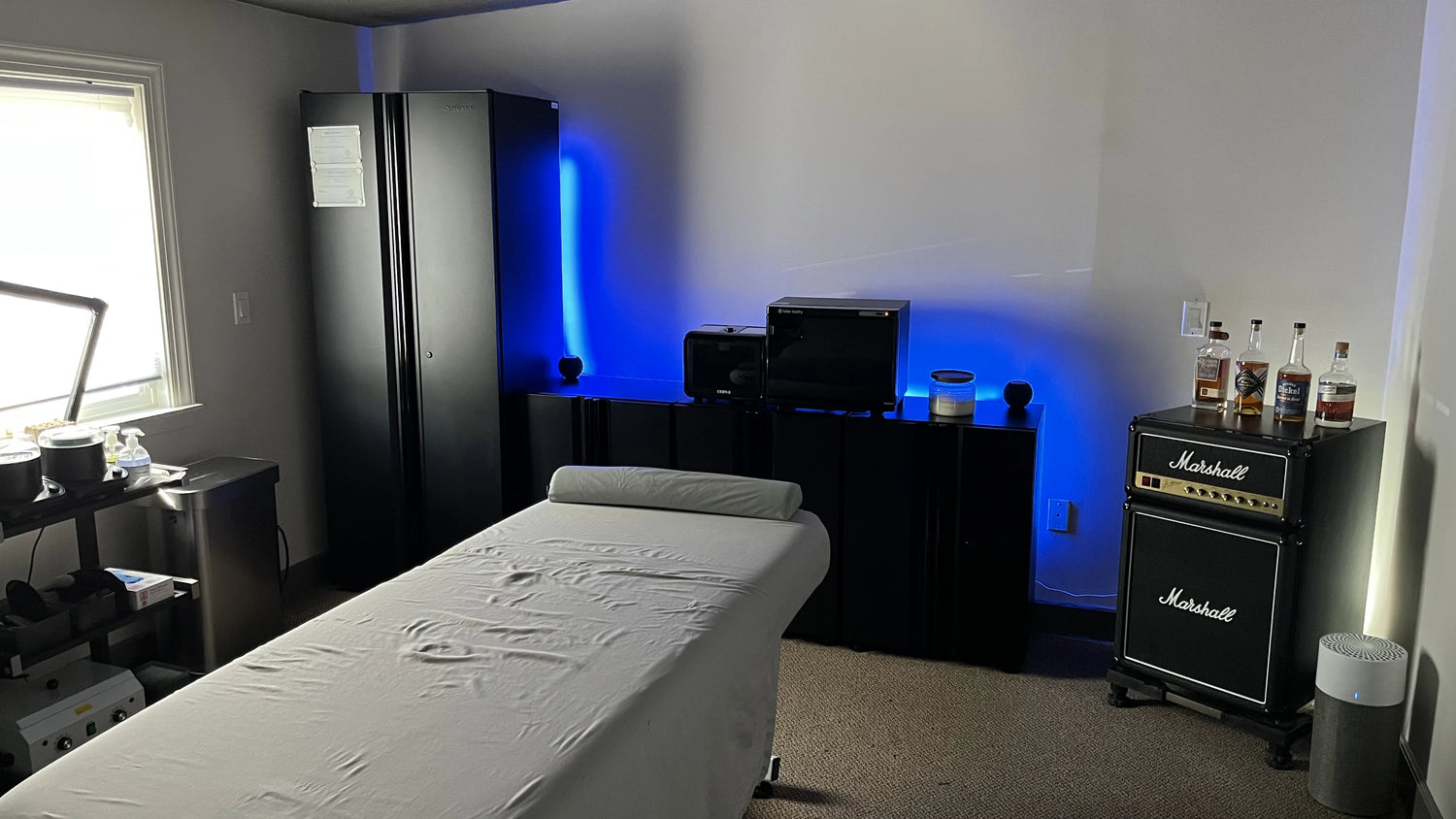 A Modernized Men's Spa
We modernized the male spa experience by adding in more awesome and removing the antiquated. Relax during the experience with:
a complimentary Nashville bourbon,
by listening to your favorite tunes in our spacious private room,
and rest assured that you won't be doing any math as we offer tip-free pricing.
People love us, really.
One of the best spa services I've had since moving to Nashville 10 years ago. Agam provided some of the best customer service ever - going out of his way to ensure I was prepared ahead of time and taken care of after. The technician walked me through each product and customized the facial to my preferences - not to mention the scalp massage at the beginning and end were a great touch.If you're a man and need a good facial - this is the spot!

- Zack M., Nashville, TN

Google Review

Had a great pre wedding facial appointment . Agam did everything to make me super comfortable and was really easy to chat with.Ashley did an amazing job by walking me through each of the procedures.

-Devavrat H., Nashville, TN

Google Review

Agam (the owner) made the experience welcoming, from the questionnaire all the way to checking on his client a few days after... A service fit for my king Ashley provided a comfortable, relaxing, informative facial for which we'll be seeing her regularly! ☺️

-Tiffany C., Nashville, TN

Google Review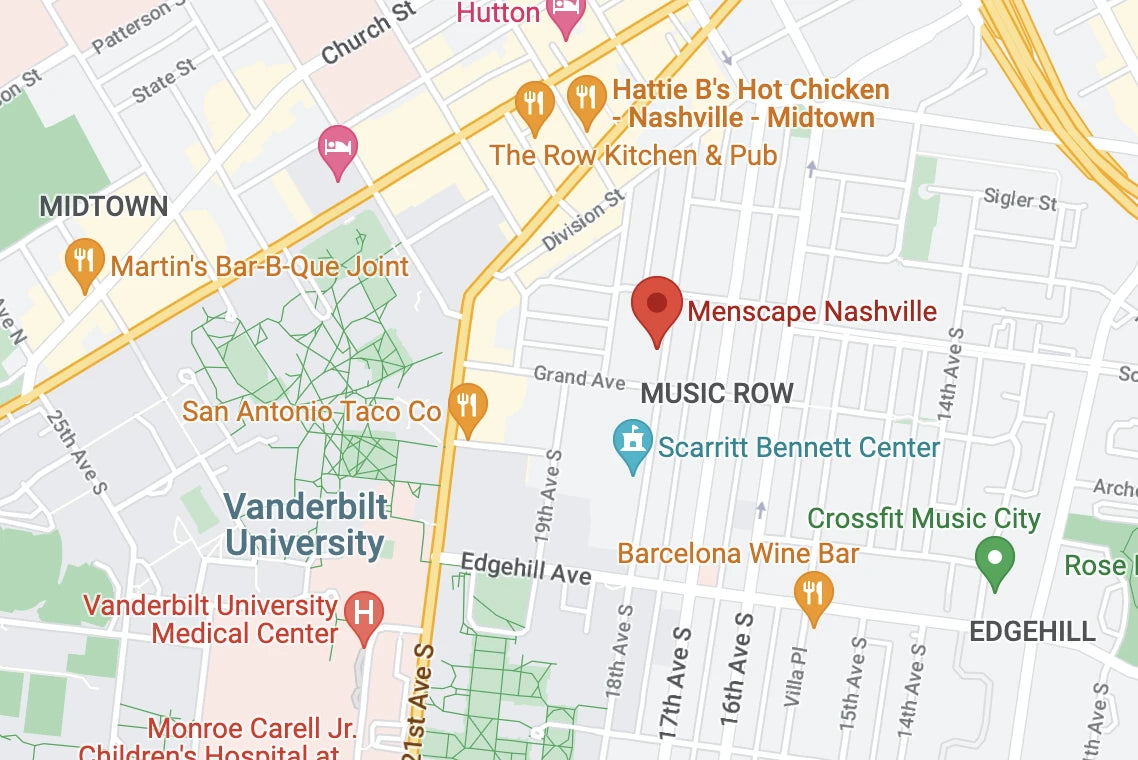 Location & Hours
913 18th Avenue South
Menscape Suite
Nashville TN, 37212
Hours: Monday - Friday 9am-7pm
Body Detox & Exfoliate FAQ's
What is the Body Detox + Exfoliate Service?

It is a 60 minute comprehensive skincare treatment designed to exfoliate,detoxify, hydrate,
and remoisturize the body. It involves exfoliation with a scrub
followed by the application of a nourishing mask.
What are the key benefits of this service for men's skin?

The benefits include improved skin texture, hydration, even skin tone, stress reduction, enhanced absorption of skincare products, a more youthful appearance, and an overall sense of well-being.
Is the treatment suitable for all skin types?

Yes, the treatment can be customized to suit different skin types, including sensitive, dry, oily, or combination skin.
Is the service uncomfortable or painful?

No, the process is generally not painful. It's a relaxing and rejuvenating experience. The scrub and mask application should be gentle and comfortable.
How often should I get this service done?

For maintenance, scheduling the treatment every 4-6 weeks is common. However, it can vary based on individual skin needs.
Is there any special post-treatment care required?

We always advise clients to exfoliate their skin and moisturize and hydrate to help maintain the results.
Can I expect visible results after the first treatment?

While you may notice some immediate benefits, the full effects are often more apparent with regular sessions over time.
Will this service address issues like acne or dry skin?

Yes, the treatment can be tailored to address specific skin concerns such as acne or dryness, providing targeted benefits.
Questions about our Body Detox & Exfoliate Service?