Save Time with our Full Body Shaving Service
Our full-body shaving and grooming service employs trimmers to manage your body hair according to your preferred style and preferences.
Why Nashville's ONLY Men's Body Grooming Spa?
Female & Male Techs

5 Star Reviews

Superior Experience
Full Body Grooming Tailored to You
Our all-encompassing Manscaping Experience, the Full Body Shave & Trim, provides meticulous grooming from the neck down. You'll emerge feeling immaculately groomed and rejuvenated, ideal for upcoming occasions or date nights. Our team of licensed aestheticians, including both women and men, wields top-notch trimmers to sculpt your body hair precisely to your desired lengths. This process employs diverse guards to trim back and chest hair, as well as arm and leg hair, and ensures precise grooming of the groin and buttocks areas.
Save Energy, Time & Trauma
This full body manscaping service saves you the headache, time and the one nick that can lead to nightmares.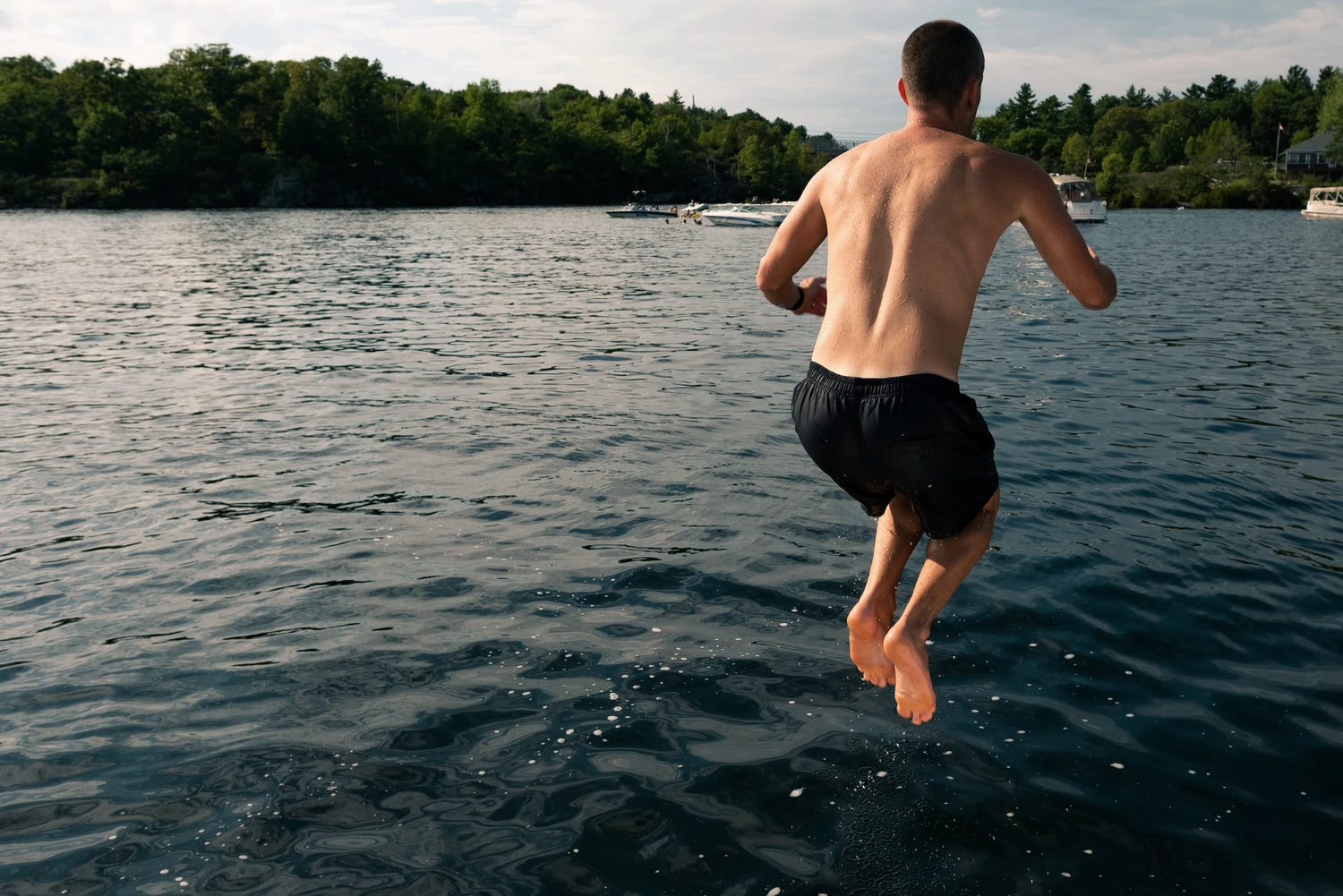 Improve Confidence, Comfort & Hygiene
Manscaping styles and reduces body hair making you more hygienic by:
reducing sweat and body odors
more comfortable by reducing overheating & chafing when you're active,
and more confident by unhiding muscles and tattoos giving you a slimmer look.
Waxing Takes Cleanliness to the Next Level
Waxing leaves you with a very clean feeling that lasts longer than trimming or shaving. Plus, our techs and quality waxes make it a more comfortable experience.
Manscaping Made Enjoyable
We revolutionized manscaping from being a chore to do on your own to being more relaxing. We added in more awesome and removed the antiquated. Enjoy the experience with:
a complimentary Nashville bourbon,
by listening to your favorite tunes in our private room,
and rest assured that you won't be doing any math as we offer tip-free pricing.
People love us, really.
Not a single moment dealing with Agam and Yoti deserves anything less than 5 stars. From booking the appointment to following up post waxing to make sure everything went well, Menscape Nashville is the absolute best. Professional, comfortable, bourbon... I could go on and on. Give them a try, you won't be disappointed. They use the best products and offer the best services in a relaxing atmosphere. I'll never go anywhere else.

-Drew Z.,

Nashville, TN

Google Review

The staff was so friendly and did a great waxing job. It was my first time being waxed, and they made me feel very comfortable throughout the process. I will definitely be back! If you're hesitant to get it done, don't be. They will walk you through the process and explain aftercare and answer any other questions you may have.

- J

Nashville, TN

Google Review

This place was amazing. I was late to my booking. And they were super accommodating. Even tho they didn't have to be. That aside the environment was inviting. You could tell it was a mans space. And that really makes all the difference. I've been to a few places in Nashville an don't get me wrong they got the job done but I always felt embarrassed leaving there. For once this was a totally different experience. The staff was great. The lady who took care of me really knew how to drawl my attention away from my hair removal. Long story short I give this place a 10/10 and definitely found my new spot.

-Brandon H. from Nashville, TN.

Google Review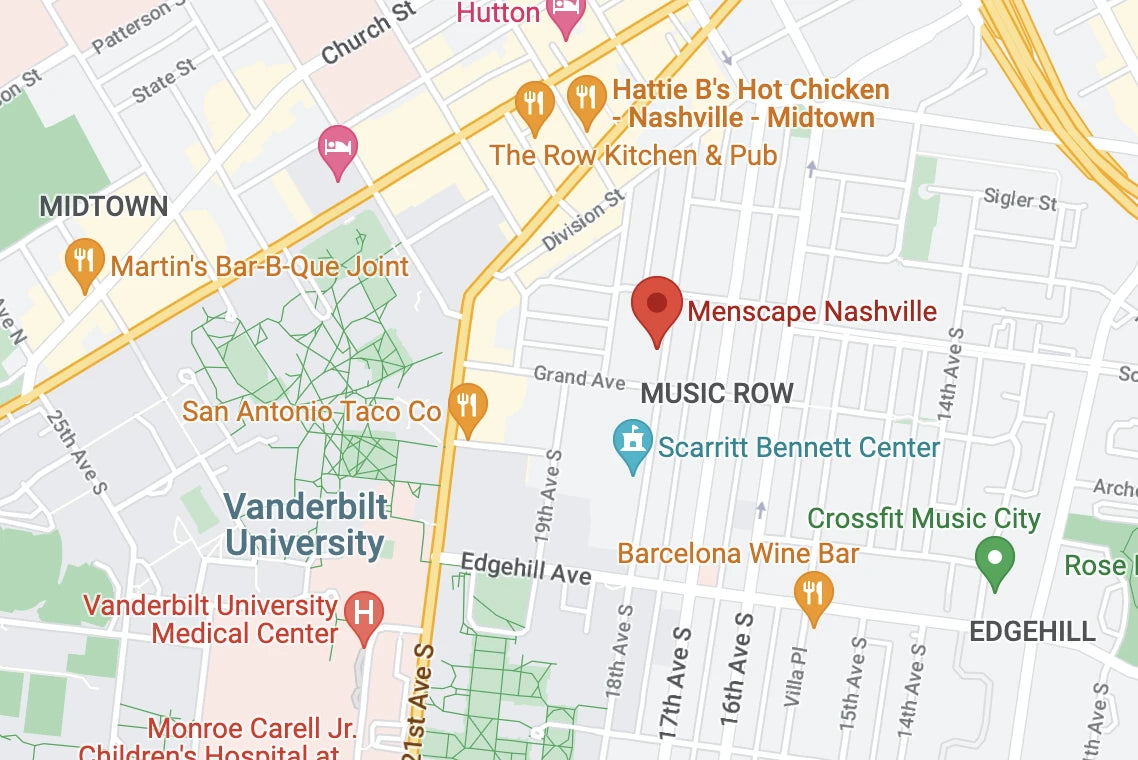 Location & Hours
913 18th Avenue South
Menscape Suite
Nashville TN, 37212
Hours: Monday - Friday 9am-7pm
Full Body Shaving & Trim FAQs
What does the Full Body Shave & Trim Service include?

This service includes the full shaving and trimming of the body with trimmers including the chest, back, butt, groin, arms and legs.
What can I expect during a professional manscaping appointment?

You can expect the esthetician to assess your hair growth, discuss your preferences and goals, and perform the grooming service by trimming, shaving or waxing your body hair.
What are the benefits of professional manscaping?

Benefits of professional manscaping can include having body hair shaved, trimmed and waxed safely by a licensed esthetician in a sanitary environment. Plus, estheticians can also provide services to improve your skin condition.
Is professional manscaping safe?

Professional manscaping is safer than when done on your own at home because it is performed by a qualified and experienced esthetician in a sanitary environment using proper hygiene and safety protocols.
How often should I get get the Full Body Shaving & Trim Service?

The frequency of the service can vary depending on personal preference, hair growth rate, and aesthetic goals. Most of our clients come in every 4-6 weeks. It's best to experiment and find a routine that works for you.
Can I request specific styles or designs for my manscaping?

Yes, you can request specific styles or designs for your manscaping, such as a certain shape or pattern. It's important to communicate your preferences and concerns with the esthetician before the appointment
What should I do for aftercare following a professional manscaping appointment?

Aftercare following a professional manscaping appointment can include avoiding hot water, wearing loose clothing, moisturizing, and avoiding sun exposure. It's important to follow the esthetician's instructions to minimize the risk of skin irritation, ingrown hairs, or infection.
Do you offer manscaping services such as shaving with a razor blade?

While we do not offer manscaping services such as shaving with a razor blade, we do offer full body trimming and shaving with trimmers. Every state has different legalities in regards to what kind of professional can shave with a razor blade.
Save Time by Letting the Pros Do Your Manscaping.
Questions about our Manscaping Services?