Our Signature Facial Takes Skincare to the Next Level
Our rejuvenating men's facial is entirely tailored by our skincare specialists to suit your unique skin type and facial hair length, ensuring a comprehensive rejuvenation experience.
Why Menscape Nashville?
Men's Skincare Specialists

5 Star Reviews

Professional Vegan Products

Superior Experience
A Men's Facial that goes Beyond Skin Deep
We've crafted a facial exclusively for men, featuring vegan skincare products meticulously tailored to your individual skin type, facial hair, beard, skin thickness, and hydration level. The results include:
smoother, softer skin,
improved tone and radiance,
along with a reduction in fine lines and age spots.
And for those with beards, expect enhanced glow and reduced itchiness. As you unwind in our plush bedding, savor a glass of local bourbon for the ultimate relaxation during your session.
Bring Your Beard to Our Facial
In our facial treatment, we never overlook your beard hair. We take special care to cleanse and moisturize both your beard and the skin beneath it, effectively soothing any discomfort and enhancing the rich color of your beard.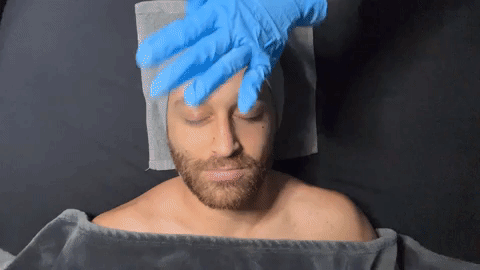 Comprehensive Facial Treatment Available
Our 3 stage men's facial is curated to cleanse, refine, and nourish your skin. We facial involves a
Deep Cleanse- Cleansers and herbal toners are massaged into the skin and then are followed up with facial moisturization and shoulder and neck massage.
Refining- Our Power and Enzyme Scrubs in combination with steam exfoliate the dead skin cells. Blackhead extractions and a face wrap help clear out the skin.
Nourishing- A clay face mask is curated and applied to detoxify and hydrate your skin. Lastly, we rejuvenate it by applying serums, eye and lip moisturizers to bring back your natural radiance and skin tone
Elevate and Extend Your Relaxation Experience
With our "Signature Rejuvenate Facial," we extend the experience from 60 minutes to 90 minutes, enabling more time for indulgent massage using facial rollers and gua shas, as well as introducing enhanced treatments designed to address a wide range of skincare concerns.
Book Now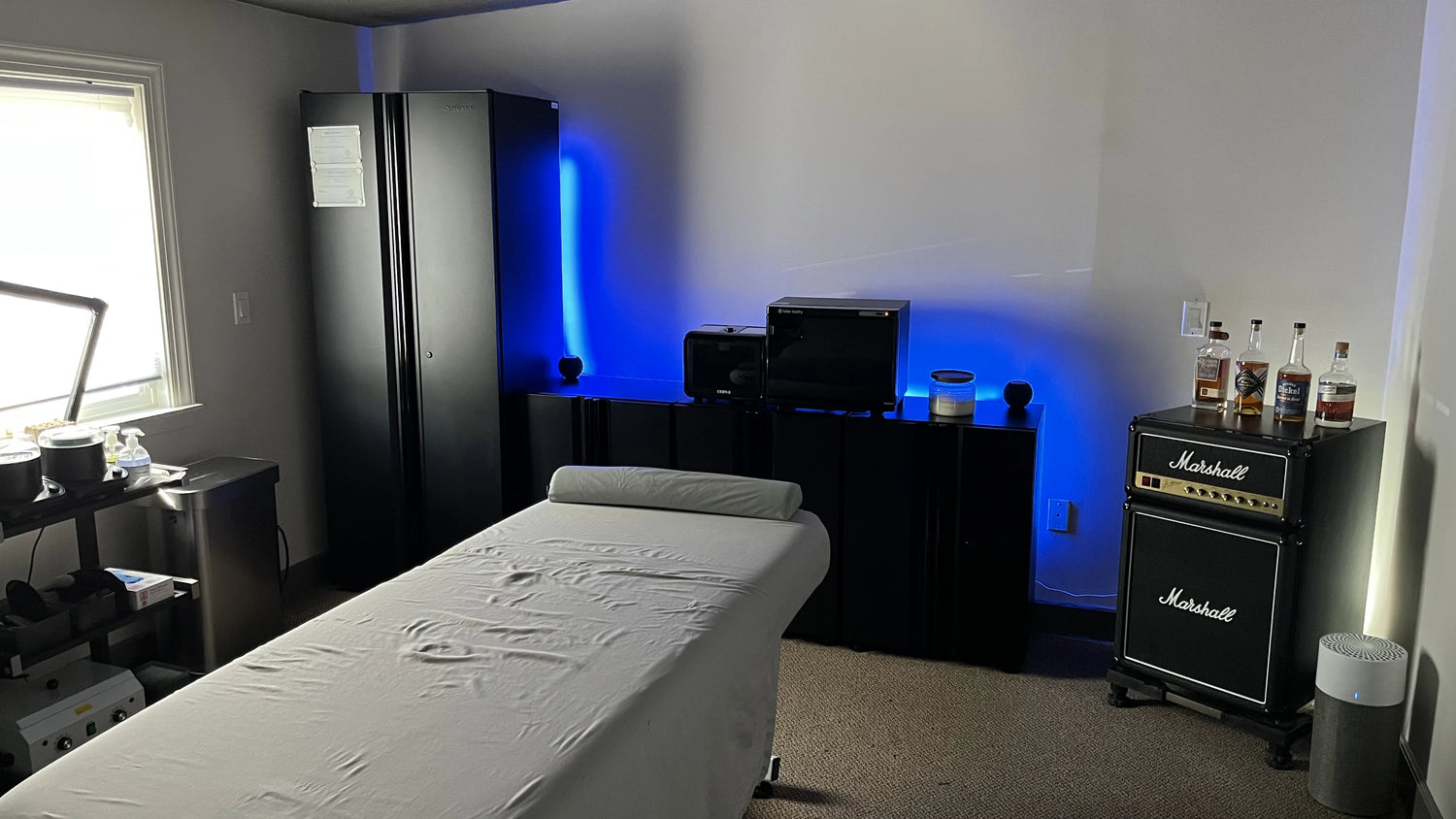 A Men's Spa Now Modernized
We modernized the male spa experience by adding in more awesome and removing the antiquated. Relax during the experience with:
a complimentary Nashville bourbon,
by listening to your favorite tunes in our spacious private room,
and rest assured that you won't be doing any math as we offer tip-free pricing.
Professional Products for Superb Skincare
We use 100% vegan Tuel skincare products because they are plant based and they contain no phthalates, sulfates, parabens, synthetic dyes, artificial fragrances, mineral oil and are cruelty-free.
These products pack high quality plant-powered extracts that feed your skin's needs no matter your skin type.
Shop Skincare Products
People love us, really.
One of the best spa services I've had since moving to Nashville 10 years ago. Agam provided some of the best customer service ever - going out of his way to ensure I was prepared ahead of time and taken care of after. The technician walked me through each product and customized the facial to my preferences - not to mention the scalp massage at the beginning and end were a great touch.If you're a man and need a good facial - this is the spot!

- Zack M., Nashville, TN

Google Review

Had a great pre wedding facial appointment . Agam did everything to make me super comfortable and was really easy to chat with.Ashley did an amazing job by walking me through each of the procedures.

-Devavrat H., Nashville, TN

Google Review

Agam (the owner) made the experience welcoming, from the questionnaire all the way to checking on his client a few days after... A service fit for my king Ashley provided a comfortable, relaxing, informative facial for which we'll be seeing her regularly! ☺️

-Tiffany C., Nashville, TN

Google Review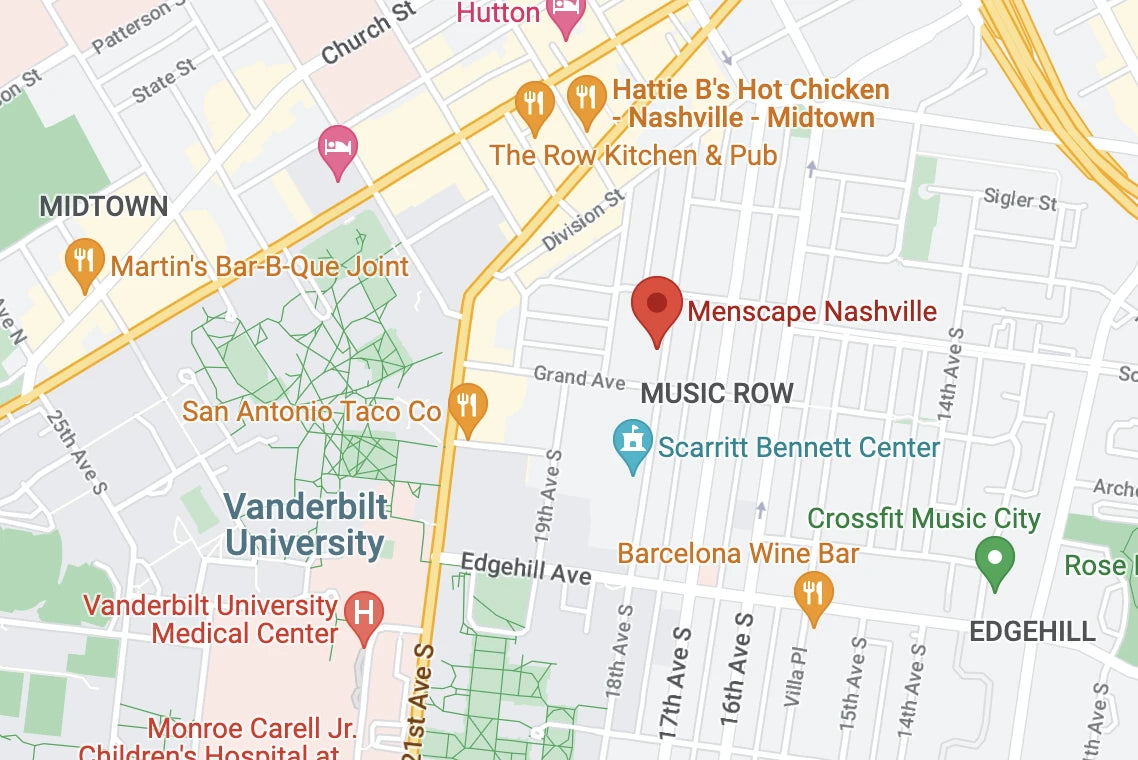 Location & Hours
913 18th Avenue South
Menscape Suite
Nashville TN, 37212
Hours: Monday - Friday 9am-7pm
Men's Facial FAQ's
What is a facial?

A facial is a skin treatment that involves cleansing, exfoliating, and nourishing the skin on the face.
What are the benefits for men to get a facial?

The benefits of getting a facial include clearer skin, improved complexion, and relaxation.
How often should I get a facial?

The frequency of facials depends on individual skin needs and concerns, but most people benefit from getting one every 4-6 weeks.
What type of facial is right for me?

The type of facial that is right for a man depends on his skin type and concerns, which can be determined during a consultation with an esthetician.
What should I expect during a facial?

During a facial, men can expect their skin to be cleansed, exfoliated, and nourished with various products, as well as receive massage and mask treatments.
How long does a facial take?

Facials typically last between 60-90 minutes.
What should I do to prepare for a facial?

Men should avoid sun exposure and not wear makeup to their facial appointment, and communicate any skin sensitivities or concerns with their esthetician.
Will I experience any discomfort during the facial?

Some discomfort may be experienced during extractions or exfoliation, but the treatment should not be painful.

Questions about our Men's Facial?