Why Us?
Men's Wax Specialists

5 Star Reviews

Superior Experience
Chest Waxing Leaves You Smoother for Longer
Our techs specialize in men's waxing so they can remove your chest hair leaving it clean and smooth. We wax the chest hair from the collar bone to the width of the full torso, down to the waist line. You have the option for our exclusive "body fade" which blends in the upper shoulder line and the lower waist line (right below the natural waist line) so the waxed chest flows into the rest of the body.
Our techs use premium waxes to provide a comfortable waxing experience with results that last far longer than trimming or shaving.
Save Time & Effort with a Chest Waxing
Chest waxing completely removes hair on the upper chest and the stomach, leaving behind clean, smooth, hairless skin that uncovers tattoos and muscles for up to six weeks. It also leads to
to finer hair regrowth,
and smoother skin since waxing exfoliates and removes dead skin.
There are also fewer potential ingrown hairs and no chance of cuts or rashes versus shaving with a razor blade.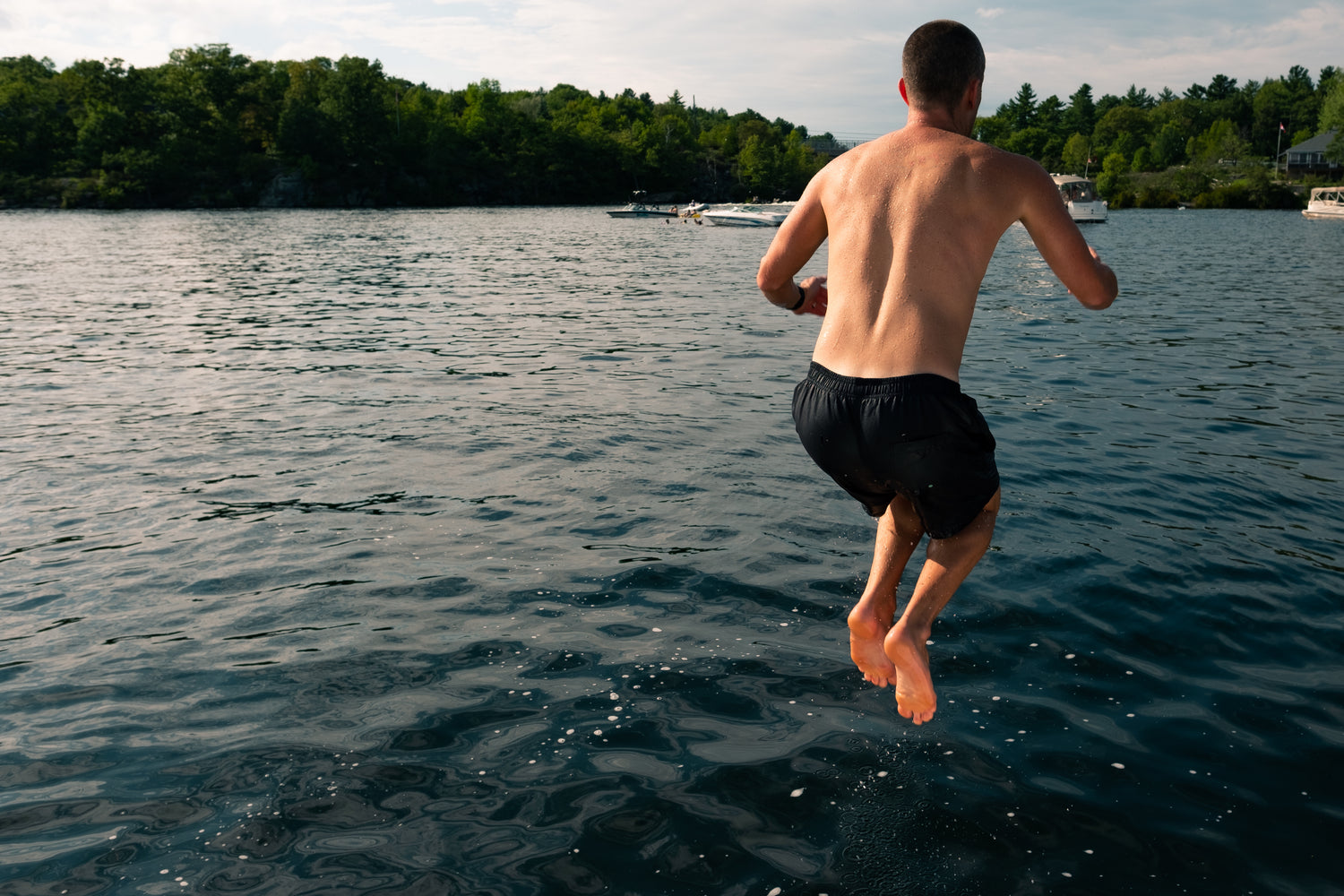 We Got Your Back
We guide first-time clients and veterans through the full waxing experience from before your appointment to afterwards. We provide:
pre & post waxing care,
available post waxing care products to minimize irritation,
and complimentary ingrown hair removal.
You can always reach out to us with a call or text at 615.521.5414.
Try Waxing on Us
While waxing may sound intimidating, we know you'll love the results. Try a complimentary strip of wax on any area and see the results for yourself.
Men's Waxing Modernized
We modernized the waxing experience by adding in more awesome and removing the antiquated. Relax during the experience with:
a complimentary Nashville bourbon,
by listening to your favorite tunes in our private room,
and rest assured that you won't be doing any math as we offer tip-free pricing.
People love us, really.
I had my back waxed and the Manzillian waxing. The room is very inviting with whatever music you want to hear. Bourbon, beer, water and chocolates are provided. Yoti and Agam were very professional, pleasant and personable. I would recommend all men who wax and trim/shave to use Menscape Nashville.

-Brian S.

Nashville, TN

Google Review

Not a single moment dealing with Agam and Yoti deserves anything less than 5 stars. From booking the appointment to following up post waxing to make sure everything went well, Menscape Nashville is the absolute best. Professional, comfortable, bourbon... I could go on and on. Give them a try, you won't be disappointed. They use the best products and offer the best services in a relaxing atmosphere. I'll never go anywhere else.

-Drew Z.

Nashville, TN

Google Review

For it being my very first wax I wasn't so sure what to expect beside pain but fellas let me tell you if your second guessing yourself about getting it done this if your clear sign to go ahead and book amazing customer service and afterwards you feel 100 times better then when you first came in. Thank you guys for the wonderful experience I will see you next time !!

-Joe H.

Nashville, TN

Google Review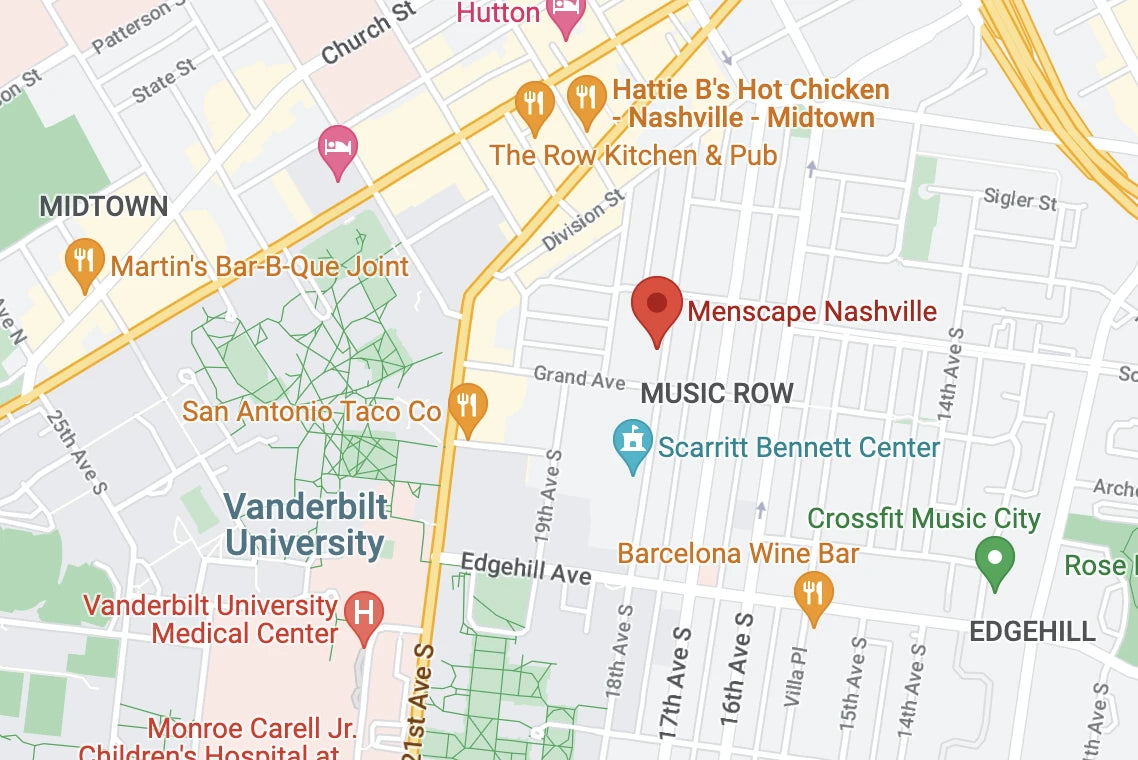 Location & Hours
Address: 913 18th Avenue South
Menscape Suite
Nashville, TN 37212
Open: Tuesday - Friday 9am-7pm
Chest Waxing FAQ's
Does chest waxing hurt?

The level of discomfort from the service can vary depending on the volume of hair, individual pain tolerance, the experience of the esthetician with the service, and the quality of the wax. Typically it is a quick bit of discomfort that is quelled by the technician. Clients may take Advil or an Ibuprofen an hour before the service to reduce discomfort. This should not be mixed with alcohol. Most client love the results from the service and think the brief discomfort is worth it. We haven't had a client yell "Kelly Clarkson" yet.

How long will the results from a chest waxing last?

The results of a chest wax can last around 3-6 weeks on average, but this can vary depending on individual hair growth rate, quality of the waxing service, and aftercare routine. With repeated waxing, the results last longer because of less and less hair regrowth.
How long does back waxing take?

Back waxing typically takes 30-45 minutes.
How should I prepare for my chest waxing appointment?

It's recommended to grow the hair out to at least 1/4 inch, avoid shaving or trimming the area before the appointment, exfoliate the area gently 24-48 hours before the wax, avoid caffeine and alcohol before the wax, wear comfortable clothing, and take a shower before the appointment. It's also important to inform the esthetician of any allergies, medications, or medical conditions beforehand.
Can I go to the gym or swim after my chest waxing appointment?

It is recommended to avoid excessive sweating and swimming, sunlight and hot water for at least 24 hours after your chest waxing appointment to allow the skin to recover.
What should I expect during the chest waxing process?

The waxing professional will apply warm wax to the chest area and then quickly remove the wax with a strip, pulling out the hair from the roots. While you will feel some discomfort, it will be quick.
Is there any aftercare required after a chest waxing?

Avoid hot water/showers/saunas, pools, tight clothing, and sun exposure up to 48 hours. Applying a blemish control product can also help to reduce any redness or irritation. Exfoliating starting 24 hours after the waxing service helps minimize ingrown hairs.
Questions about Back Waxing?