Get Rid of Unwanted Nostril Hair with a Nose Wax
Nose hair waxing is fast and will save you time every month from trimming that embarrassing hair on your own.
Why Us?
Female & Male Techs

5 Star Reviews

Superior Experience
Nose Waxing Removes Stragglers
Waxing is the best and fastest way to remove embarassing ear hair that sprouts from inside the ear canal and outside of the ear. Our licensed estheticians apply premium hard wax on the outside of the ear and the ear canal entrance to remove the hair from the root. The many benefits include:
results that last up to six weeks, far longer then trimming,
thinner hair regrowth,
plus it only takes 15 minutes, and is less painful than plucking out hairs on your own.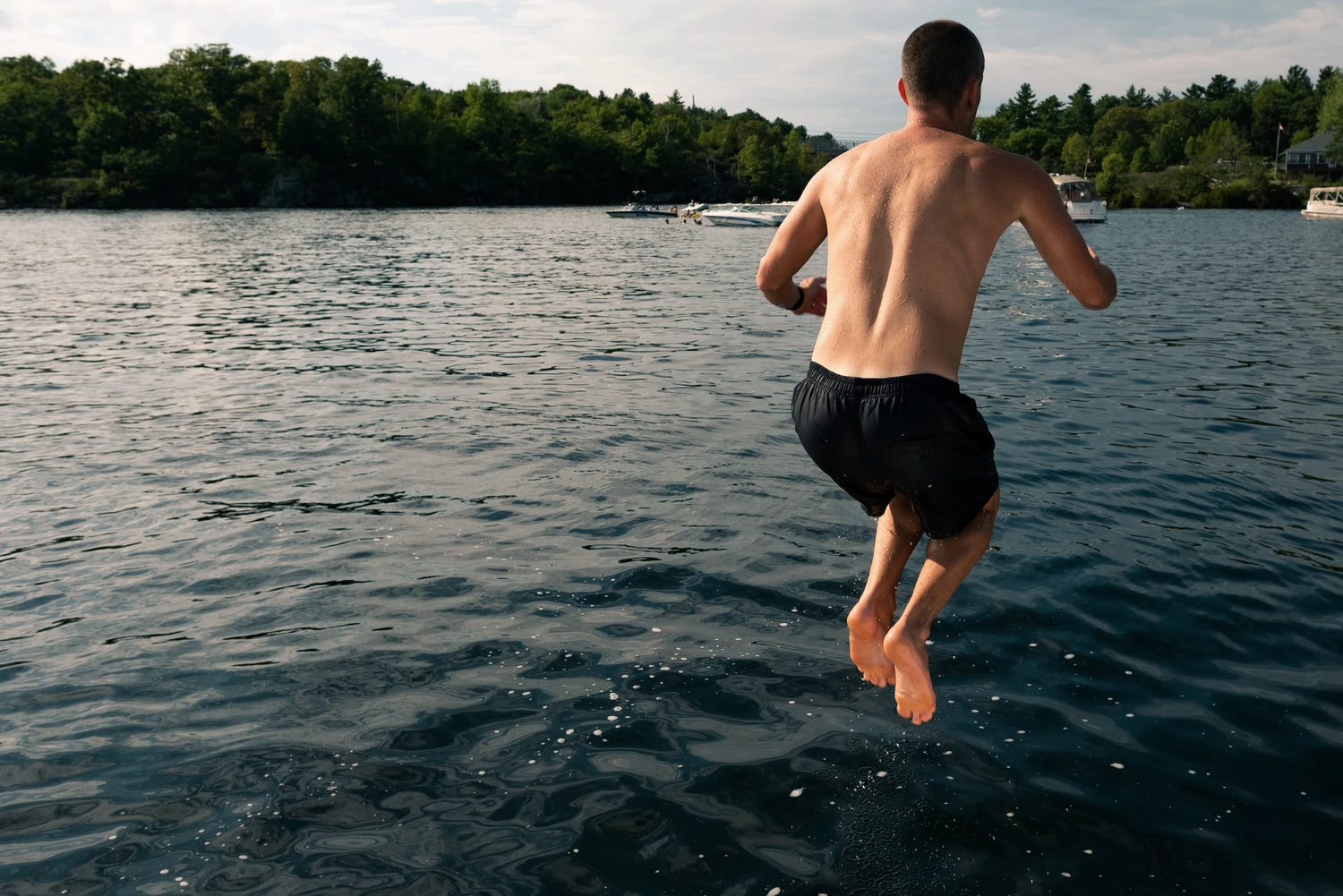 We Got Your Back
We guide first-time clients and veterans through the
full waxing experience from before your appointment to afterwards. We
provide:
pre & post waxing care,
available post waxing care products to minimize irritation,
and complimentary ingrown hair removal.
You can always reach out to us with a call or text at 615.521.5414.
Tame that Ear Hair
Ear hair waxing pairs perfectly with nose hair waxing. Both services remove pesky unwanted hair to leave you looking better groomed.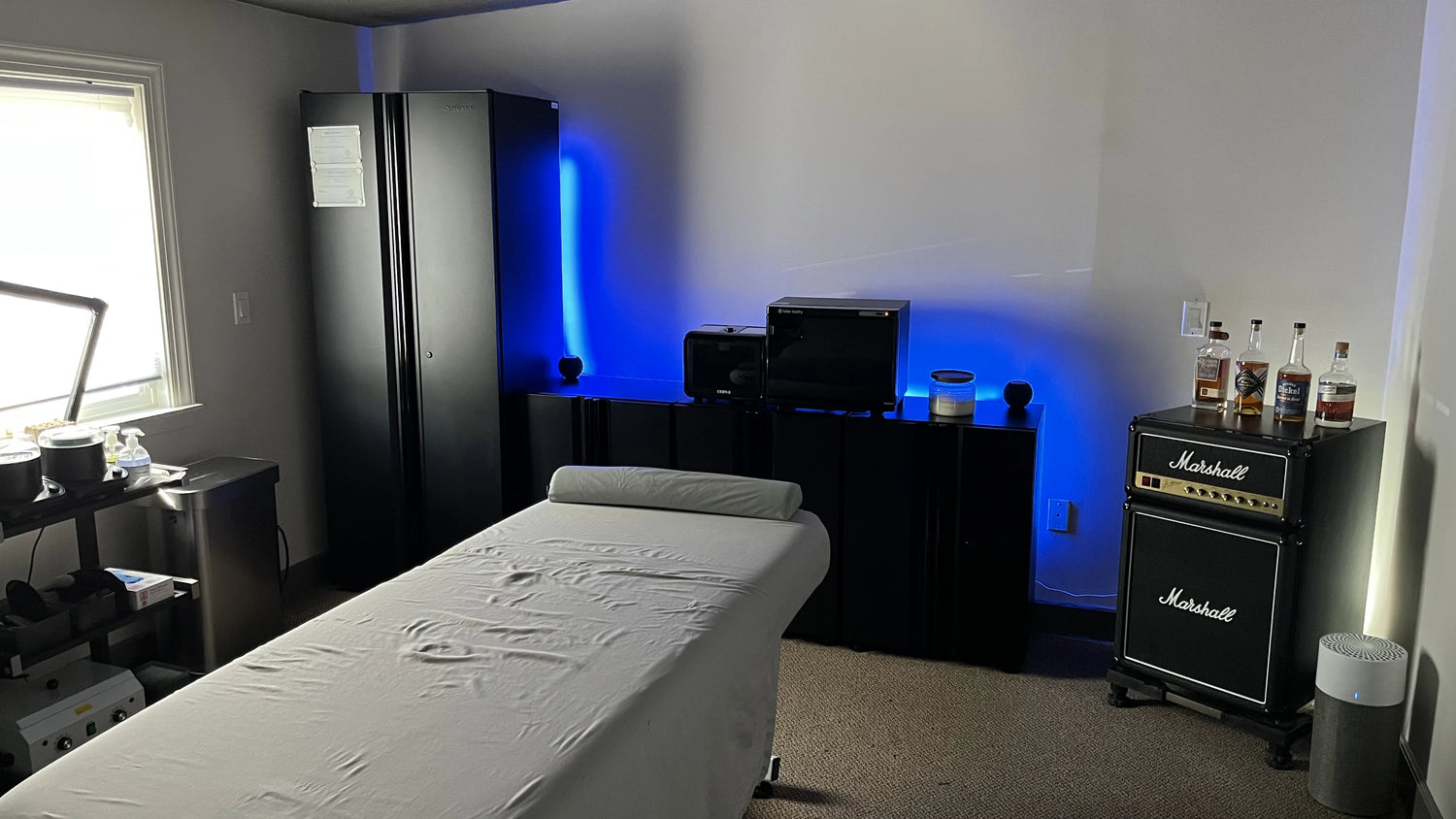 Men's Waxing Now Modernized
We modernized the male spa experience by adding in more awesome and removing the antiquated. Relax during the experience with:
a complimentary Nashville bourbon,
by listening to your favorite tunes in our spacious private room,
and rest assured that you won't be doing any math as we offer tip-free pricing.
People love us, really.
This place was amazing. I was late to my booking. And they were super accommodating. Even tho they didn't have to be. That aside the environment was inviting. You could tell it was a mans space. And that really makes all the difference. I've been to a few places in Nashville an don't get me wrong they got the job done but I always felt embarrassed leaving there. For once this was a totally different experience. The staff was great. The lady who took care of me really knew how to drawl my attention away from my hair removal. Long story short I give this place a 10/10 and definitely found my new spot.

-Brandon H.

Nashville, TN

Google Review

Not a single moment dealing with Agam and Yoti deserves anything less than 5 stars. From booking the appointment to following up post waxing to make sure everything went well, Menscape Nashville is the absolute best. Professional, comfortable, bourbon... I could go on and on. Give them a try, you won't be disappointed. They use the best products and offer the best services in a relaxing atmosphere. I'll never go anywhere else.

David Z.

Nashville, TN

Google Review

For it being my very first wax I wasn't so sure what to expect beside pain but fellas let me tell you if your second guessing yourself about getting it done this if your clear sign to go ahead and book amazing customer service and afterwards you feel 100 times better then when you first came in. Thank you guys for the wonderful experience I will see you next time !!

-Joe H.

Nashville, TN

Google Review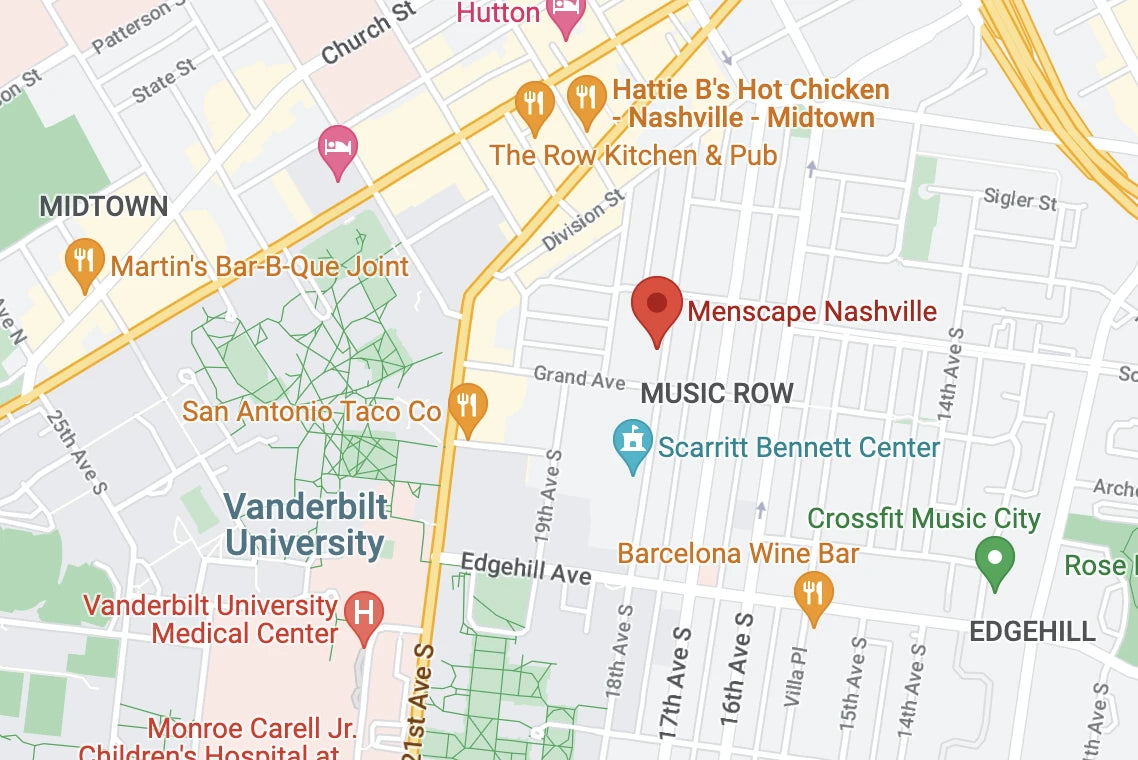 Location & Hours
913 18th Avenue South
Menscape Suite
Nashville TN, 37212
Hours: Tuesday - Friday 9am-7pm
Nose Hair Wax FAQ's
Is nose hair waxing painful?

While there is a bit of discomfort, it's very brief and far less painful than plucking. It's a quick process that usually only takes a few minutes.
How often should I get my nose hair waxed?

It depends on how fast your hair grows. Generally, it is recommended to get it done every 4-6 weeks.

What are the benefits of nose hair waxing?

It removes embarrassing nose hair and eliminate the need for trimming or plucking for up to 6 weeks.
Is nose hair waxing safe?

Yes, it is safe when performed by a trained professional.
What are the possible side effects of nose hair waxing?

Possible side effects include redness, swelling, irritation, and itching. In some cases, it may also cause bleeding, scabbing, or infection. However, these side effects are rare and can be minimized by going to a reputable professional.
Questions about a Nose Hair Wax?